Meaningful Ways to Show You Care.
Whether they're grieving the loss of a loved one or the universe has recently handed them a hefty load of "lemons." Imagine how they will feel when they open a package filled with love and items meant to comfort and nurture them.
One of my dearest customer's requested a meaningful gift for a client that had recently lost her husband. I was genuinely touched that she trusted me with such an important gift.
I immediately thought of my experiences with grief and loss. During the most challenging times, I'd search for quiet moments where I could peacefully reflect. I wanted to feel cozy, warm and comfortably still.
With that in mind, I imagined sipping warm tea in a beautiful mug. A blanket on my lap and a candle burning nearby. That's what inspired the "Thinking of You" signature gift box.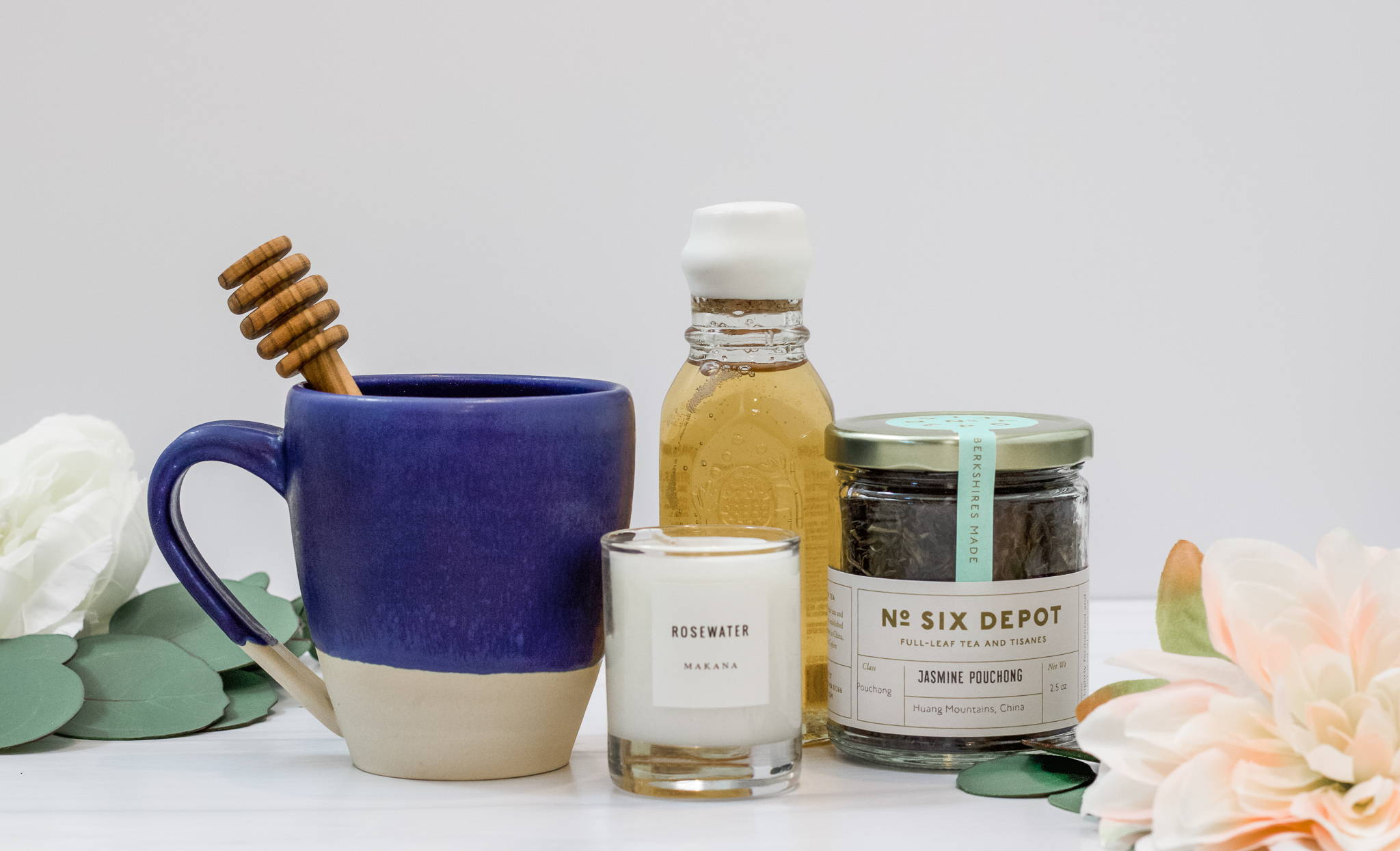 Thinking of You
Collection
We've gathered unique products with comfort, healing thoughts and well wishes in mind.
During difficult moments a kind gesture is a supportive tool. It will lift their spirits, boost their mood and bring a much-need smile to their face.
How Can We Help?
We are delighted to offer suggestions based on the individual and personal situation.
Gift wrapping is available and we always encourage you to include a personal note.
We believe ALL the details matter. We'll handle them for you.
Some of our Frequent Gift Suggestions:
A Generously Cozy Throw Blanket
A Beautiful Book, Hot Cocoa and a Handmade Mug
A Blank Journal and a High-quality Pen
A Long-lasting Candle, Herbal Tea and Organic Honey
Lavender Bath Salts and a Weighted Eye Pillow