Celebrate the arrival of pure joy with a thoughtful collection of precious gifts for either a baby boy or girl. These adorable accessories are a welcome addition to any home.
When I had Maclain, I was overwhelmed and overjoyed to receive so many beautiful gifts, notes & well-wishes. I treasured every one.
My only wish is that I had more time to appreciate all of those first gifts. Those first few months are filled with so many incredible moments....and sleepless nights. It's like living in an alternate universe.
Before I knew it, he'd outgrow a pair of shoes, an outfit or a toy. But, I fondly remember each-and-every gift that found its way to our sweet little boy.
The Oh, Baby! gift box is a collection of items that will hopefully weave their way into those special first memories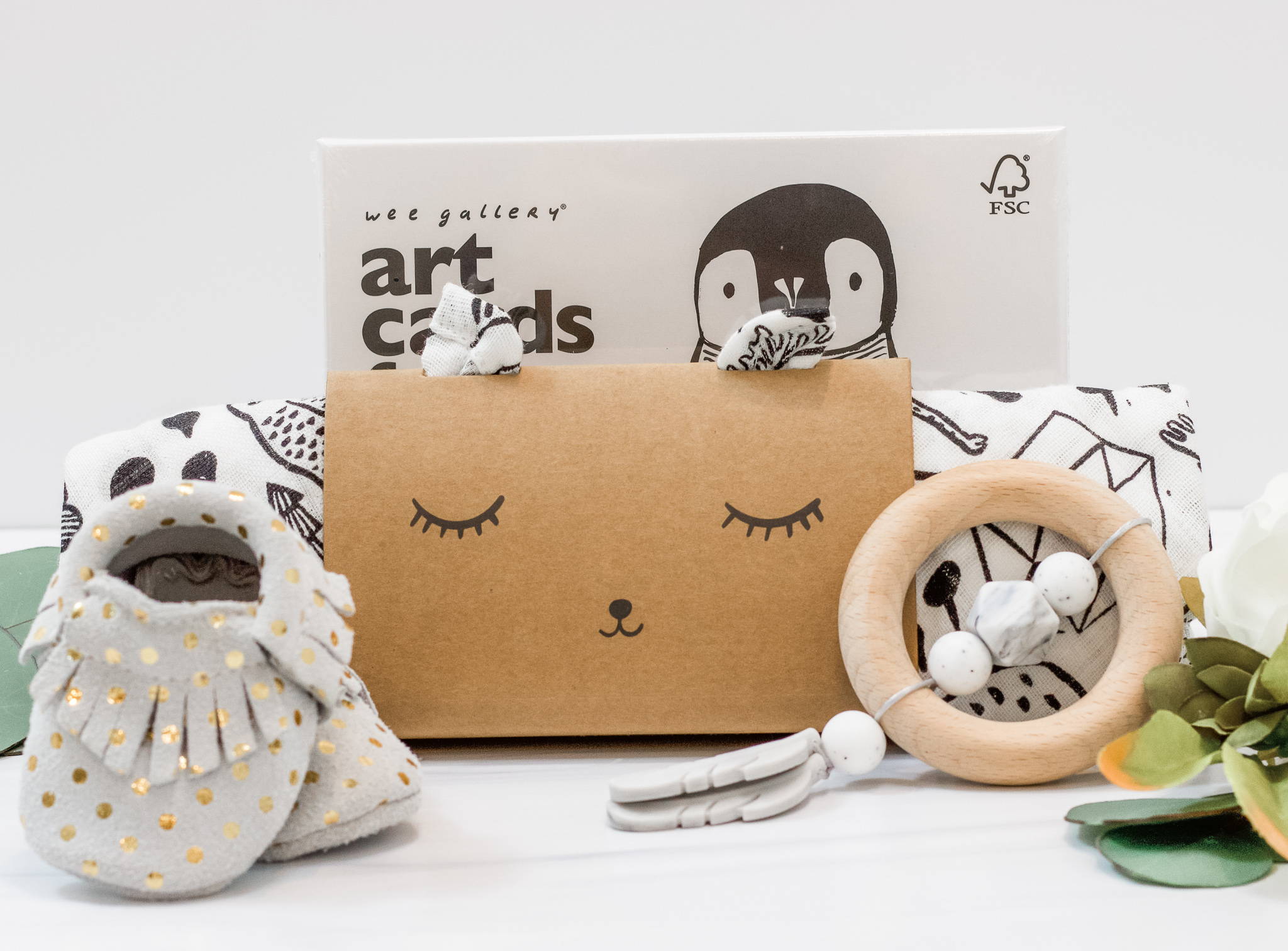 Little Ones
Collection
A thoughtful collection of toys, nursery + playroom decor, baby gifts, apparel and more!
We've gathered unique and sustainable products that celebrate life's slower moments.
High-quality items for modern families and homes.
How Can We Help?
We are delighted to customize gift boxes to include exactly what you're looking for.
Gift wrapping is available and we always encourage you to include a personal note.
We believe ALL the details matter. We'll handle them for you.
Some of our Frequent Gift Suggestions:
A Beautiful Hand-stitched Animal
A Safe Macrame and Wooden Chewable Toy
A Board Book with a Kind Message
An Organic Cotton Statement Onesie
Kindness is Magic Wall Decor